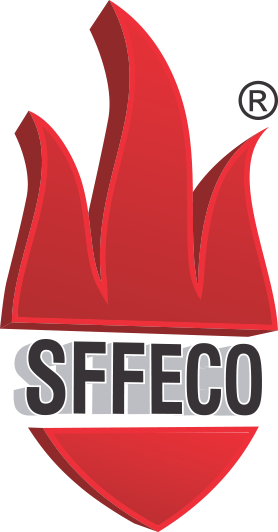 For any interests or questions regarding SFFECO products & services, please click below.
Send Enquiry
Portable Fire Extinguishers
The new re-engineered SFFECO range of portable fire extinguishers is a revolutionary re-engineered product range manufactured strictly under ISO9OO1 processes, British Standards Institute (BSI) (BS EN3) and Pressure Equipment Directive (P.E.D / CE) approvals; ensuring you the absolute quality available in any market.
SFFECO's new range of Portable Fire Extinguishers, carry the following key points:
Right Extinguisher Type for the Right Fire Type
Re-Engineered for Optimal Performance
Worlds Largest EN3 Approved Range
Highest Fire Ratings in the Industry
Advanced Technology for best Discharge Accuracy and Time
SFFECO's Research and Development department knows and understands fire and the damage it can cause in mere seconds. That is why we have spent significant amount of time and money, engineering and approving a product that WILL work when you need it and will do exactly the job that it is designed to do every time.
No longer should the customer accept the one type fits all approach. SFFECO's new upgraded, re-engineered and latest range of Portable fire extinguishers are best in class, and are available in a varied agents covering wide areas of applications.
Why select just 'an extinguisher'? 
For any specific fire risk, always select the BEST type of extinguisher.
Production Line