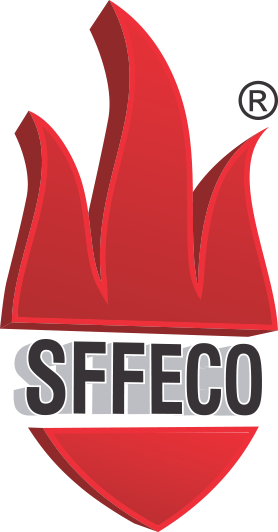 For any interests or questions regarding SFFECO products & services, please click below.
Send Enquiry
The Fire Hose and hose Reels are designed and manufactured as per BSEN671-1. Hose Reel discs are made of 1.2mm pre-treated electro-galvanized steel sheet, painted with electrostatic powder coating and oven baked at 200 C. Hose reel side plates are protected with a polyester powder coating that complies to salt spray test requirement which is specified in ISO 9227 for 240 hrs. Hose Reel drum has formation of hydraulically pressed ribs to give extra strength and to avoid twisting. The outer edges are rolled over to give a safe handling edge on the outer rims and better appearance.
Automatic fire hose reels are available with an internal valve built into the hose reel unit which opens within 3 revolutions of the hose reel as the hose is pulled out and closes when the hose is wound back to the reel.
SFFECO Has been a leading manufacturer of firefighting products in the middle east and has built relationships and partnerships in over 100 countries. We produce products that meet international standards and quality with relevant certifications. All our products are manufactured at our state of the art manufacturing facility in Dubai which spans over 40,000 square meters.
SFFECO Global believes in PRODUCING TRUST IN FIRE AND SAFETY. We are a one stop shop for all your requirements and needs. With over 3 decades of experience and expertise we have been able to deliver custom products based on requirements of customer and local authorities.