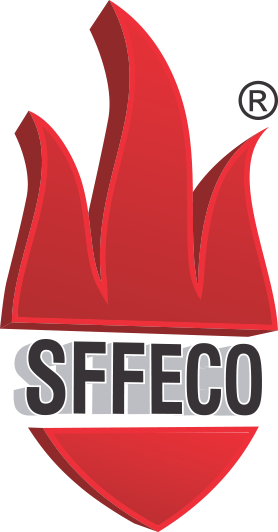 For any interests or questions regarding SFFECO products & services, please click below.
Send Enquiry
Certified Fire Pump Systems
SFFECO produces certified fire pump systems as per international standards. The Fire pump systems are certified as per requirements, compliant with FM, UL Listed and compliant to NFPA. SFFECO has been a global leader in the firefighting industry and is dedicated to providing best in class products.
All Certified Fire pump systems are produced in our state of the art manufacturing facility. All SFFECO products are tested for quality and efficiency at our certified testing facility which is UL and FM approved. Certified fire pump systems come ready to install and can also be customized to meet needs and local authority requirements for unique projects.
All SFFECO Certified fire pump systems, are tested thoroughly before delivering for performance tests and are also hydro statically tested in our own in-house Certified Fire pump Testing facility. These tests ensure that the efficiency of the pumps are of the highest quality and there is no compromise in performance.
SFFECO has been a part of and supplied products to many prestigious projects across the middle east and globally. SFFECO Has been a leading manufacturer of firefighting products in the middle east and has built relationships and partnerships in over 100 countries. SFFECO Global believes in PRODUCING TRUST IN FIRE AND SAFETY. We are a one stop shop for all your requirements and needs. With over 3 decades of experience, expertise and capabilities.
Skids
Available as
Motor Driven Skids
Engine Driven Skids
Configurations
Available in
Centrifugal End Suction Skids
Centrifugal Horizontal Split Case Skids
Vertical Turbine Configurations