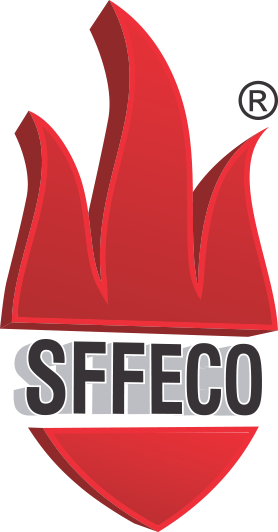 For any interests or questions regarding SFFECO products & services, please click below.
Send Enquiry
Fighting Fire With Technology
SFFECO is a well known and renowned brand for its fire fighting products. Our focus remains on building and engineering products that push the boundaries of innovative minds to deliver nothing but the best. We incorporate technology into our existing range of fire fighting products along with researching and developing new products to provide world class and certified products
SFFECO was the first ISO certified fire fighting company in middle east and since has also been certified by LPCB of UK and TUV of Germany. Our fire fighting and fire safety product range is certified by many global standards like UL, FM, BSI, LPCB and other global standards. Our goal is to deliver the best with highest customer satisfaction. We provide end to end solutions for multiple industries through our products, experience and expertise. We are constantly researching new ways and products for fire and safety.
With complex infrastructure today offering the best facility and comfort, also makes safety important and creates new challenges to ensure the same. With experience and expertise SFFECO has been able to overcome these challenges and has been a part of many prestigious projects. SFFECO has made its mark in the fire fighting industry in a few countries and now endeavors to make a mark globally.
Profile
Quick Information
SFFECO is an ISO9001 certified manufacturing company by TUV of Germany and LPCB of UK is a market leader and specialize in manufacturing of fire-fighting equipment in the world. SFFECO has a long standing established reputation for pioneering innovation ever since its foundation in 1983. SFFECO has its own state-of-the-art manufacturing plants in Riyadh and Dubai producing end-to-end range of products for the fire fighting industry matching international standards in quality.
| Factory 1 | Dubai, UAE |
| --- | --- |
| Factory 2 | Riyadh, KSA |
| Staff | 800+ |
| Founded | 1983 |
| Countries Served | 100+ |