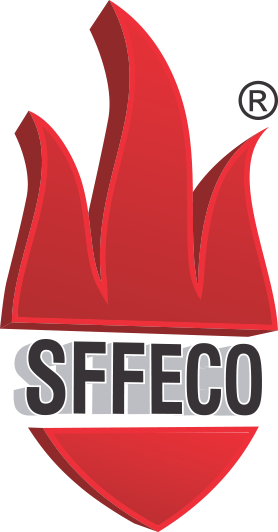 For any interests or questions regarding SFFECO products & services, please click below.
Send Enquiry
Extinguishing and Suppression Systems
SFFECO Fire Extinguishing and Suppression Systems and SFFECO Fire Suppression systems are built on the foundation of reliability and sustainability. We have been in the industry for over decades and our fire extinguishing and suppression systems have a presence in over 100 countries with a strategic network of dealers and distributers.
SFFECO 227 Clean Agent Fire Suppression System and SFFECO 1230 Clean Agent Fire Suppression System are safe, economical, effective, odorless, and do not damage contents making them most sought after systems. Our extinguishing and suppression systems are certified as per standards set by UL, FM, USEPA and are compliant to design and quality standards of NFPA 2001.
SFFECO Wet Chemical Kitchen Hood system are engineered for fast detection, extended coverage, low installation cost and low maintenance cost. Our Kitchen hood system is capable of handling all kinds of kitchen fire and bares the capability of suppressing fire before it gets out of control.
Our UL Listed Carbon dioxide (CO2) Extinguishing System is available for both Total Flooding and Local Application for the protection against fire. It comes in a wide range of cylinder sizes starting from 2 kg to 100 kgs.
The ThermoAct System is an automatically activating suppression system that helps in containing and suppressing fire in seconds. The system is available as a Direct or Indirect system which are simple in design and installation which provides benefits of being low maintenance, cost effective and dependable.
SFFECO offers a wide range of fire extinguishing and suppression systems. We believe that prevention is better than cure and our fire suppression systems are designed around the same philosophy. Our suppression systems allow human intervention to ensure that there is no ignition or reigniting fire which gives you an opportunity to ensure complete safety.
Filling & Nozzle Drilling Station