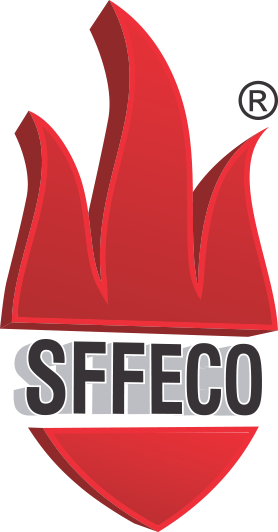 For any interests or questions regarding SFFECO products & services, please click below.
Send Enquiry
Thermo Act System
SFFECO Thermo Act System is an advanced technology in the firefighting and safety industry. This System provides automatic activating suppression system contains and suppresses fire in seconds. SFFECO Thermo Act system is simple in design and installation which provides benefits of being low maintenance, cost effective and dependable.
Standard System: Clean Agent
Cylinder Range: 2 Kg & 6 Kg
Available in Mechanical & Electrical Actuation
System design as per global standards and in compliance with Local Government Authority requirements.
The Problem
With commercial spaces becoming complex and technologically advanced, it is common to have electrical enclosures which control and maintain devices and network. In a case where there is a fire in the enclosure the possibilities are that it would destroy the contents of the enclosure and also the fire can spread and destroy other equipments and spread to the entire room or the building.
The Solution
SFFECO Thermo act offers a dependable, cost effective and enhanced fire protection by detecting and suppressing the fire in the enclosure itself. Thermo Act detects and suppresses the fire inside the enclosure hence negating the the possibility of the fire spreading to the other areas in the room or the building.
SFFECO Thermo-Act systems utilize fire flexible tube for fire detection. Thus, the fire detection and extinguishing system is not required to detect and discharge
SFFECO Thermo-Act systems can be designed with commercial available agents including clean agent, wet chemical, Foam, and dry powder. The systems may be arranged as
Thermo-Act Extinguishing System Range
Direct System
SFFECO Thermo-Act direct system for low pressure agent as shown below uses the flexible tube as both the detection device and extinguishing discharge system. In case of fire, the section of tube most exposed to heat will rupture forming a discharge nozzle. The suppressant agent is then completely released due to pressure drop in the tube.
Indirect System
SFFECO Thermo-Act indirect system for low pressure agent as shown below uses the tube as a fire detection device only. The fire suppression agent is delivered through a special copper or stainless-steel tubing system. Once the tube ruptures due to heat exposure, the drop inpressure activates the indirect valve to direct the flow of suppression agent to diffuser nozzles via a fixed tubing system. This system is usually used in large area.
| Extinguishing Agent | Capacity | Models | Agent Filling | Volume |
| --- | --- | --- | --- | --- |
| Clean Agent | 6 Kg | SFTHF6 | 6 Kg | 0% - 5% |
| Wet Chemical | 6 Kg | SFWC6 | 6 Kg | 0% - 5% |
Applications
Aviation & Airports
Server Rooms
Electrical Panels
Road Transports
Marine
Rail Transports
Residential Kitchenhood
--
Medical / laboratory equipment.
Electrical panels & rooms
Data Storage
Escalators
Transmitters & Generators
Testing / Production equipment
Vending Machines