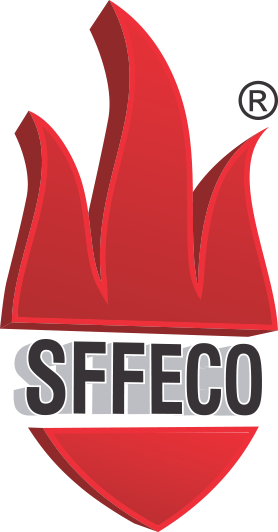 For any interests or questions regarding SFFECO products & services, please click below.
Send Enquiry
SFFECO produces fire extinguishers capable of handling all fire types. All our fire extinguisher has been designed to perform effectively and efficiently in case of an emergency. SFFECO Fire Extinguishers are produced in our state of the art factory based in Riyadh and Dubai. Our factories house certified testing facility where we test all our products to ensure that we deliver nothing but the best.
SFFECO produces fire extinguishers specially designed for office, house, factories, hotels and public places. We have a full range of Portable Extinguishers, Mobile Trolley Extinguishers and Automatic type Extinguishers. Our extinguisher range includes CO2, Wet Chemical, Water, Foam, Wet Chemical and Dry Powder type agents which provides you with options to deal with all types of fires. Our range also includes different sizes and capacities along with trolley fire extinguisher to provide you with the most efficient and easy to use fire extinguisher.
SFFECO has been a part of many prestigious projects across Middle East and have strategic partnerships in over 100 countries. SFFECO Fire Fighting Products are built to produce trust in fire & safety.