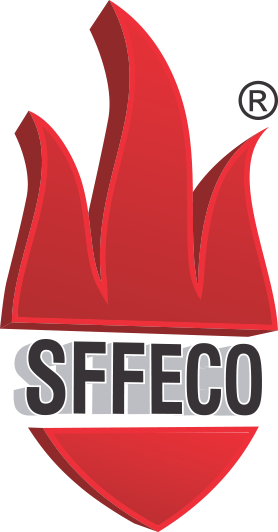 For any interests or questions regarding SFFECO products & services, please click below.
Send Enquiry
Water Fire Extinguishers
SFFECO's Research and Development department knows and understands fire and the damage it can cause in mere seconds. That is why we have spent significant amount of time and money, engineering and approving a product that WILL work when you need it and will do exactly the job that it is designed to do every time.
No longer should the customer accept the one type fits all approach. SFFECO's new upgraded, re-engineered and latest range of Water Portable fire extinguishers are best in class, and are available in a varied agents covering wide areas of applications.
Why select just 'an extinguisher'?
For any specific fire risk, always select the BEST type of extinguisher.
Water Fire Extinguishers
Water Fire Extinguishers, fight the risk by cooling the fire and is the simple, conventional and ever-faithful extinguishing agent.
CLASSES OF FIRE
| | WH600SD | WH900SD | WH900FSD | WH900CSD |
| --- | --- | --- | --- | --- |
| Descriptionn | 6 Ltr Water Extinguisher | 9 Ltr Water Extinguisher | 6 Ltr Freeze Protected (-20°C) Water Extinguisher | 9 Ltr Cartride Operated Water Extinguisher |
| Capacity | 6 Ltr | 9 Ltr | 9 Ltr | 9 Ltr |
| Extinguishing Agent | Water | Water | Water with 35% F.P. Mix | Water |
| Propelling Agent | Nitrogen | Nitrogen | Nitrogen | CO2 Cartridge |
| Fire Rating | 13A | 21A | 13A | 21A |
Features
EN3 Kitemark approval by BSI in the UK and CE marked.
Above average fire ratings offering maximum fire fighting abiity with minimum size and weight.
Revolutionary new CE aluminum valve design.
Specially designed nozzle for best discharge application, accuracy and time.
Easy to use for untrained operator.
Easy to refill onsite.
Available in 6 and 9 ltr models, Cartridge operated and Anti-freeze version.
Applications
Office
Storage & Archive
Timber Industry
Paper Industry
Retail