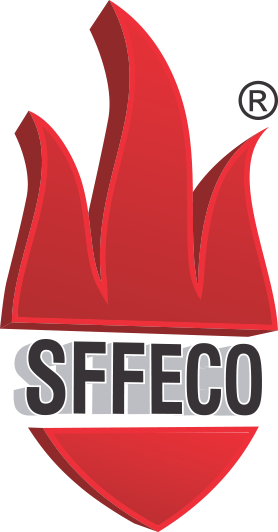 For any interests or questions regarding SFFECO products & services, please click below.
Send Enquiry
SFFECO has been manufacturing foam system and equipment's since inception. Our products comply with international standards and carry relevant certifications.
Not all types of fires can be fought with just water, some require other types of suppression agents and one such suppression agent is the Foam. Foam is a stable aggregation of bubbles which is lower in density helping it float and form a blanket over most liquids like oil and water. The ability to blanket most liquids helps cut the oxygen supply to the burning material resulting in extinguishing fire.
Foam systems which we offer are
Total Flooding System  |  Local Application System  |  Portable Foam Generating Systems
Like all firefighting and suppression systems, foam system also is built with specific materials and equipment's designed to be efficient and effective. The foam system comprises of Foam Nozzles, Foam Monitor, Foam Maker, Foam Chamber, Foam Pourer, Foam Generator, Foam Blower, Foam Water Sprinkler, Foam Inductor and most importantly Foam Bladder Tanks.
While we produce different foam systems based on capacity and effectiveness there are multiple foam agents which are needed for different fire types and combustible material. The available foam types are Protein Foam, Fluroroprotein Foam, Aqueous Film Forming Foam (AFFF), Medium and High Expansion Foam, Sythetic Foam, Film Forming Fluroprotein (FFFP), Alcohol Resistant Foam and now also available are Eco-Friendly Foam.
SFFECO is one of the few companies in UAE to offer ecofriendly foam and also recommends use of the same as it can be used to suppress various types of fire and does not affect the ecological system in any way