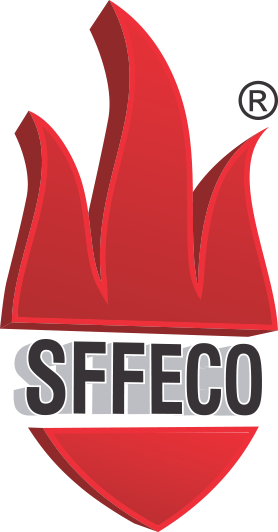 For any interests or questions regarding SFFECO products & services, please click below.
Send Enquiry
Extinguisher Cabinet
Extinguisher cabinet are specifically designed and produced to store fire extinguisher safe and securely. Cabinets are made of mild steel or stainless steel to ensure durability.  Available in brush, stained or mirror finish to blend into the aesthetics of the building.
Cabinets can be surface mounted, semi-recessed or recessed mounted as per requirements and specifications. Extinguisher Cabinet doors are available with options of full metal, full glass frame, center break glass and wired glass door to meet requirements. Instruction sign in Arabic and English are silkscreen printed on the cabinet.
Extinguisher Cabinet Models
| Model No | Mounting Type | Cabinet Height (cm) | Cabinet Width (cm) | Cabinet Depth(cm) | Wall Opening Height (Cm) | Wall Opening Width (cm) | Wall Opening Depth (cm) | For Use with SFFECO Extinguishers (SOLD SEPERATELY) |
| --- | --- | --- | --- | --- | --- | --- | --- | --- |
| SF 102 | Recessed | 45 | 22 | 15 | 47 | 24 | 16 | 5 Lbs/3 Kg Dry Powder |
| SF 104 | Recessed | 60 | 28 | 18 | 62 | 30 | 19 | 10 Lbs/6 Kg Dry Powder |
Model Types
Surface Mounted
Semi-Recessed
Recessed Type
Door Styles
Full Metal Door
Full Glass Door
Center Break Glass
Wired Glass Door