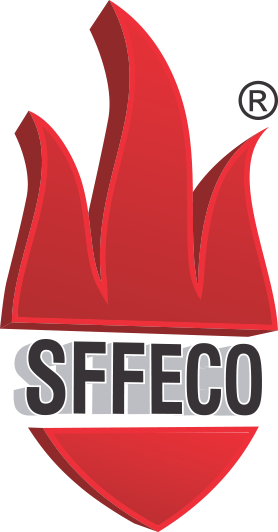 For any interests or questions regarding SFFECO products & services, please click below.
Send Enquiry
Water Mist Fire Extinguishers
SFFECO's Research and Development department knows and understands fire and the damage it can cause in mere seconds. That is why we have spent significant amount of time and money, engineering and approving a product that WILL work when you need it and will do exactly the job that it is designed to do every time.
No longer should the customer accept the one type fits all approach. SFFECO's new upgraded, re-engineered and latest range of Water Mist Portable fire extinguishers are best in class, and are available in a varied agents covering wide areas of applications.
Why select just 'an extinguisher'?
For any specific fire risk, always select the BEST type of extinguisher.
Water Mist Extinguisher
Water Mist Extinguisher is the only extinguisher in the world of its type to be able to extinguish ALL classes of fire using only water and NO ADDITIVES.
The Extinguishing is due to huge cooling effect caused by mist. Mist, created from water has a droplet size of 50-75 microns which means 1 billion droplets are created from 1 ltr of water, implying a coverage of a total surface area of 200 square meters. While the tiny droplets suffocates the fire by converting to vapor (which is an inert gas), simultaneously the dilution of the free radicals also breaks the chemical chain.
CLASSES OF FIRE

| | WM3D | WM6D |
| --- | --- | --- |
| Descriptionn | 3 Ltr Water Mist Extinguisher | 6 Ltr Water Mist Extinguisher |
| Capacity | 3 Ltr | 6 Ltr |
| Extinguishing Agent | Distilled Water | Distilled Water |
| Propelling Agent | Nitrogen | Nitrogen |
| Fire Rating | 8A - 40F | 13A - 75F |
Features
EN3 Kitemark approval by BSI in the UK and CE marked.
Suitable for Class A, B Class, C, D (Non oxidizing), Electrical and F Fires (K class in USA).
Leaves almost no residue wen applied to fire due to evaporation.
Safe for the user due to mist barrier between fire and operator.
Safe for use on electrical items upto 100kV. Certified to 35kV.
Easy to Empty and refill onsite without mess or special filling machinery.
Uses highly advanced technologies in the industry with multiple patents.
No collateral damage after discharge.
No Contamination.
Available in 3 Ltr and 6 Ltr models.
Applications
Restaurants
Laboratory
Mosque
Church
Temples
Art Gallery
Archives
Schools
Collegess
Food Storage