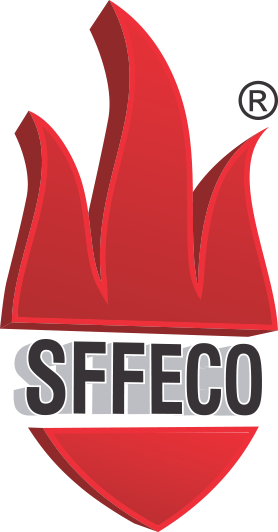 For any interests or questions regarding SFFECO products & services, please click below.
Send Enquiry
Foam Water Cabinet
SFFECO Foam/Water Cabinet Model SF9000 characterized for its high performance for attacking class A, B Fire within seconds. Designed for single man operation. Highly/ efficient in gas stations, Petrochemical Plants, Industrial premises, warehouse and in any areas requiring protection from class A or B fires.
Cabinet and door leaf made of electro-galvanized steel of thickness 1mm to 2mm which depends upon the use and customer requirements.
Cabinets are with all around folded edges without any sharp edges and burrs. The roof is with slop. All Cabinets can be Recessed, Semi Recessed & Surface Mounted
Cabinet painting is done by electrostatic power paint, oven baked to temperatures between 160°C to 200°C to protect from rust and to give good finish.
Operating instructions are silk screen printed in English and Arabic inside the cabinet doors.
| Model | Width | Height | Depth |
| --- | --- | --- | --- |
| SF 9000 | 700mm | 1120mm Sloped Roof | 300mm |
| SF 10000 with 1.5"x30 hose mounted on rack | 700mm | 1120mm Sloped Roof | 300mm |