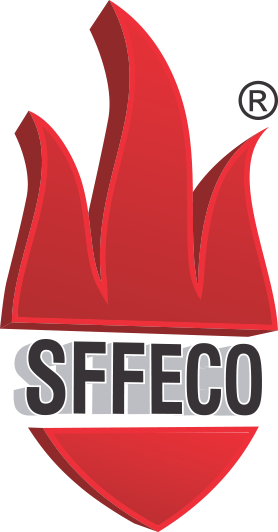 For any interests or questions regarding SFFECO products & services, please click below.
Send Enquiry
KM Approved Addressable Fire Alarm Systems
Addressable fire alarm systems, also known sometimes as Intelligent Fire alarm systems are designed to be used in places where the network of detectors and the fire system is complex and complicated.
Addressable systems work on the concept of unique addresses for each device connected in the network. Each call point or detector in the network is connected in loops which can be easily addressed using the control panel of the addressable fire alarm system.
These systems are different from Conventional system as they point out the exact device that is being alarmed and not just the zone unlike the conventional systems.
This can save time and also help in rapid action in situations of fire.
Addressable Fire Alarm Systems
SFFECO has supplied and designed numerous projects in various industrial and commercial sectors. With experience we have become experts in designing and implementing Addressable Fire Alarm Systems in simple to complex projects, resulting in proper detection and protection against fire.
The KM approved Addressable Fire Alarm System has been designed as a simple to use and install for any kind of requirements.
The KM Approved systems we use are available in 1 Loop, 2 loops and 4 loops, and each loop can have upto 127 devices.
The system components include.
1  Loop Fire Alarm Control Panel
2 Loop Fire Alarm Control Panel
4 Loop Fire Alarm Control Panel
Intelligent Photo-electric Smoke Detector
Intelligent Heat Detector
Intelligent Smoke & Heat Detector
Intelligent UV Flame Detector
Detector Isolating Base
Addressable Manual Call Point
Audible and Visual Alarm Indicator
Signal Input Module
Relay Output Module
Short Circuit Isolator
Conventional Zone Interface
Remote Control Module
Addressable Programmer
Repeater Panel
Advantages
Determine the exact location of fire.
Save time by pointing to the activated device immediately.
Handle false alarms more efficiently.
Reduce the risk arising by false alarms.
--
Less likely to lose connection and hence more reliable.
Overall cost of wiring is comparitively less.
Feature of doing health checks on detectors
The integrity of the complete system can be monitored from one spot.