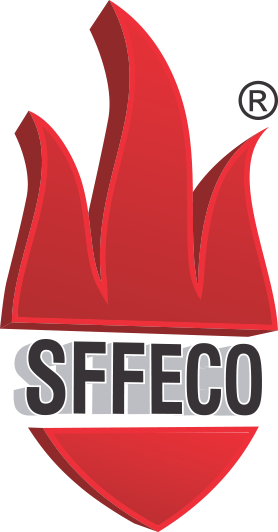 For any interests or questions regarding SFFECO products & services, please click below.
Send Enquiry
Introduction
SFFECO offers various type of Fire Fighting Equipment. Our stand pipe systems include Landing Valves and Breeching Inlet.
SFFECO is proud to have KITEMARK approved Landing Valves. We have the full range of landing valves for use with Hydrants and different type of fire hoses. We have certification on multiple configurations like Oblique Type, Straight Through Type, Right Angle Type, Pressure Regulating 'E' Type, Bib Nose Type and Wedge type. All our landing valves are available with Screwed and Flanged inlet options.
| Model | Inlet Type | Size | H (mm) | W (mm) | Inlet | Outlet |
| --- | --- | --- | --- | --- | --- | --- |
| SFD-K65-GLVST | Screwed Type | DN65 | 255 | 155 | 2.5" BSPT | BS336 |
| SFD-K65-GLVS | Screwed Type | DN65 | 255 | 138 | 2.5" BSP (F) | BS336 |
| SFD-K65-GLVF | Flanged Type | DN65 | 300 | 155 | 185 | BS336 |
Specifications
Standard          : Certified to BS5041-1
Body                 : Copper alloy, Thickness ≥ 3mm
Handwheel      : Grey cast iron alloy
Blank cap         : Copper alloy
Inlet                   : Flanged or BSP Screwed
--
Outlet                : Female instantaneous to BS336
Surface              : Red or Yellow Painting
Test Pressure   : 22.5 bar
Fully open         : 4.5 turns