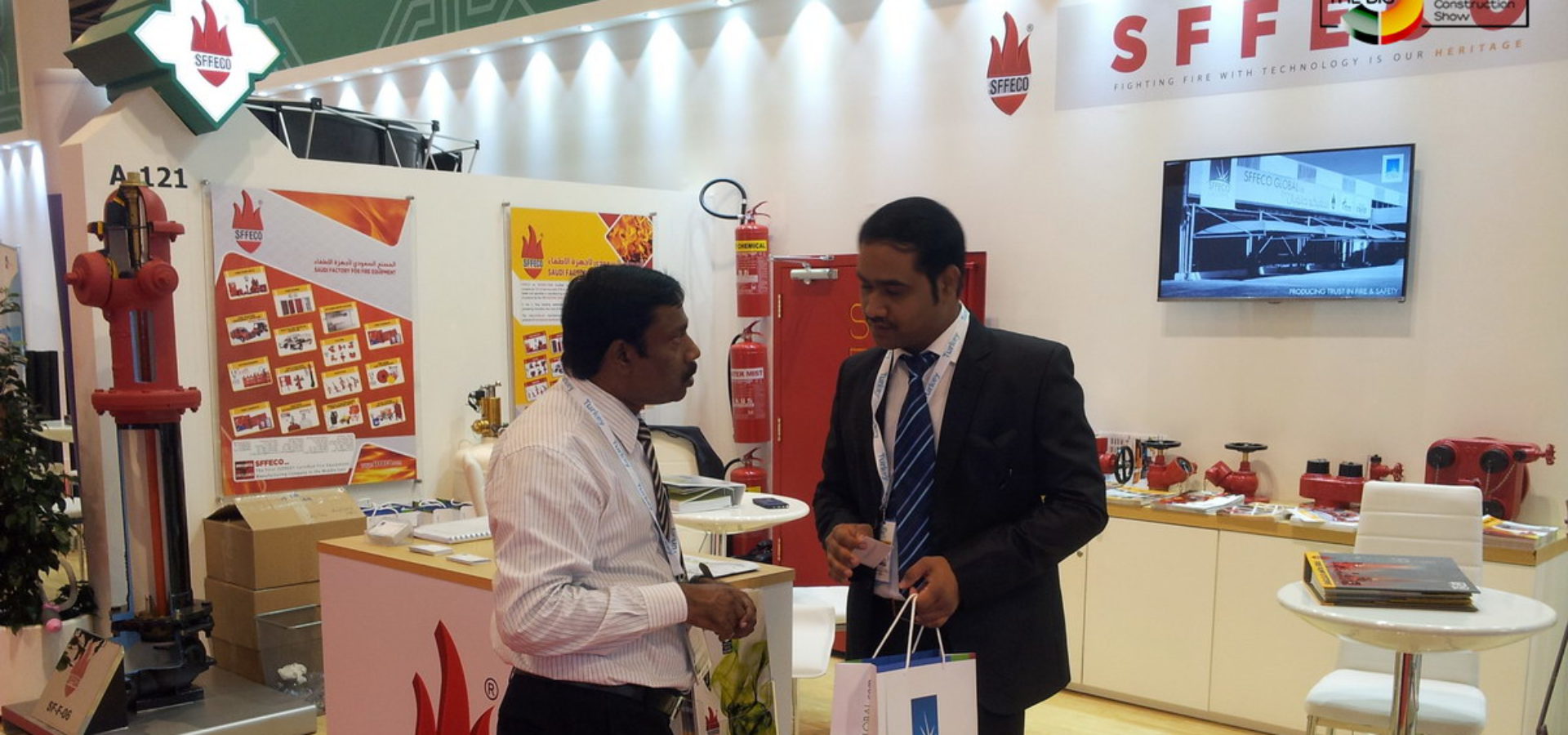 BIG5 Dubai 2015
The Big 5 Dubai is The Middle East's largest construction event. The Big 5 Dubai was officially opened by H.E. Dr Rashid Ahmad bin Fahad, UAE Minister of Environment and Water, at Dubai World Trade Centre. It is to become another record-breaking year for the region's largest construction exhibition with about 3,000 companies exhibiting at the event.
The experience of the attendees were actually capitalized on the region's booming construction sector. The occasion serves as a networking platform for construction product suppliers and buyers, organized by DMG World Media.
SFFECO GLOBAL had participated in BIG5 Dubai 2015 the 36th edition and was very impressed with the response. Due to high numbers of visitors, we were able to see a lot of market potential and met individuals from various industries.
SFFECO GLOBAL has been successful in using this platform consistently from many years as well by displaying our internationally certified product range to the industry experts like Dubai Civil Defence, distributors, contractors, consultants and end users
Being part of the Fire & Safety industry since more than 30 years, we have been part of many exhibitions and conferences around the world, and we have always been surprised and astonished at certain places with the feedback that we received from visitors.
BIG5 Dubai is the platform which attracts visitors globally and being a locally based company, we get an amazing chance to take our expertise beyond the limitations.
SFFECO GLOBAL would like to thank and appreciate the organizer of BIG5 Dubai for the efforts and support extended to the exhibitors by providing such a wonderful opportunity to display our products and meet the local clients