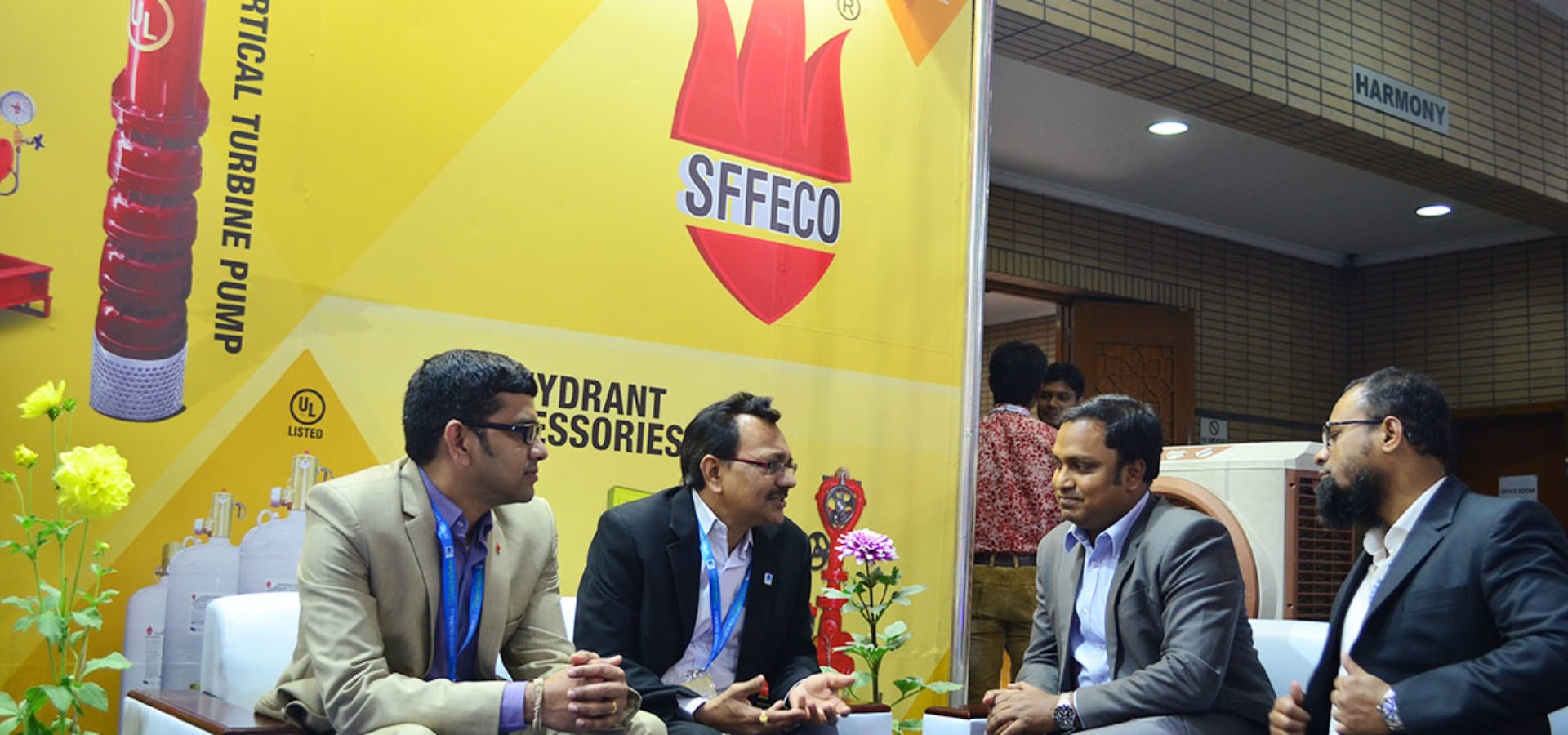 IFSSE 2019 Bangladesh
International Fire Safety & Security Expo 2019 is Country's biggest showcase for fire, safety and security. The event is organized by ESSAB, in association with Bangladesh Fire Service & Civil Defense and NFPA (USA) the expo was held on 14-16 Feb 2019, at Bangabandhu International Conference Center (BICC), Dhaka, Bangladesh.
Whilst the garment industry in Bangladesh is reaching a stable state by upgrading to the international standards on fire and safety, various other industries like Power plants, Chemical facilities, and Commercial projects are also gearing up to match the international standards set for fire and safety in Dhaka and Chittagong.
SFFECO Global has been an exhibitor at International Fire, Safety & Security Expo 2019 for many years now. The expo provides us a unique opportunity to interact with industry experts and understand the various fire and safety solutions required for every industry in the country.
This year was another successful year as the expo gave us an opportunity to meet our existing customers, understand their requirements and expand our network of new clients. It also helped us understand the country's strategic plan towards the growth and expansion in various industries.
We look forward to the International Fire Safety & Security Expo 2020 to showcase the latest products and solutions in fire safety and we aim to address the various requirements of our esteemed clients.