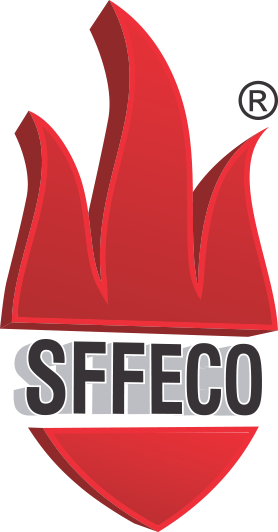 For any interests or questions regarding SFFECO products & services, please click below.
Send Enquiry
Alarm Check Valve
Alarm Check Valve are designed to hold back water pressure in the piping system until the sprinkler is activated, to be used in wet pipe sprinkler installations in buildings not subject to freezing temperatures. Alarm valve includes trim packages valves, gauges, pressure switch, fittings and nipples to provide retard chamber connection,drain connections and alarm test bypass.  The Alarm Check valve is designed to initiate an alarm during a sustained flow of water by operating an optional water motor alarm and/or a pressure switch. For example;  the flow required by an open sprinkler.
When a sustained flow of water occurs, such as an activated sprinkler, open sprinkler or an open authorized person's test connection, the clapper lifts from its closed position, this allows water flow into the intermediate chamber through the holes in the seat ring and it will fill the retarding chamber completely. The water flows from intermediate chamber to the alarm line and activates the water motor alarm and/or the pressure switch for the
electric alarm. These alarm continue to sound until the flow of water stops.
Features
Cast iron body for extra hydrostatic strength
Quick removal and easy service for rubber-faced clapper
UL Listed
FM Approved