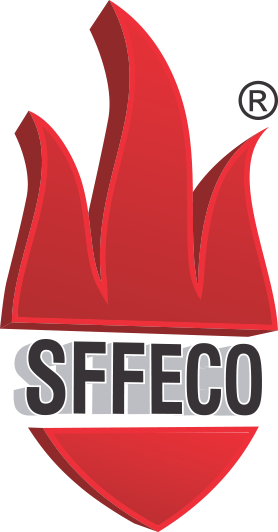 For any interests or questions regarding SFFECO products & services, please click below.
Send Enquiry
Standard Fire Door
SFFECO Fire Doors are built to ensure durability, safety and sturdiness. Fire Doors are important aspect for any high rise, factory, rigs, power plants and other large units to provide a safe passage to exit or evacuate during an event of emergency.
Our Fire doors are made from best quality materials to assure that we provide the best dependable product to our customers. Coated with corrosion resistant material ensure that SFFECO Fire Doors are resistant to harsh weather conditions, environmental and natural damages or wear and tear.
Every product produced at SFFECO goes through a detailed quality check and testing to ensure that we deliver products that meet international standards as promised. With options available to customize SFFECO Fire Doors can be made to fit into your requirements along with ensuring that it blends into aesthetics of your interiors.
SFFECO Has been a leading manufacturer of fire fighting products in the middle east and has built relationships and partnerships in over 100 countries. We produce products that meet international standards and quality with relevant certifications. All our products are manufactured at our state of the art manufacturing facility in Dubai which spans over 40,000 square meters.
SFFECO Global believes in PRODUCING TRUST IN FIRE AND SAFETY. We are a one stop shop for all your requirements and needs. With over 3 decades of experience and expertise we have been able to deliver custom products based on requirements of customer and local authorities.